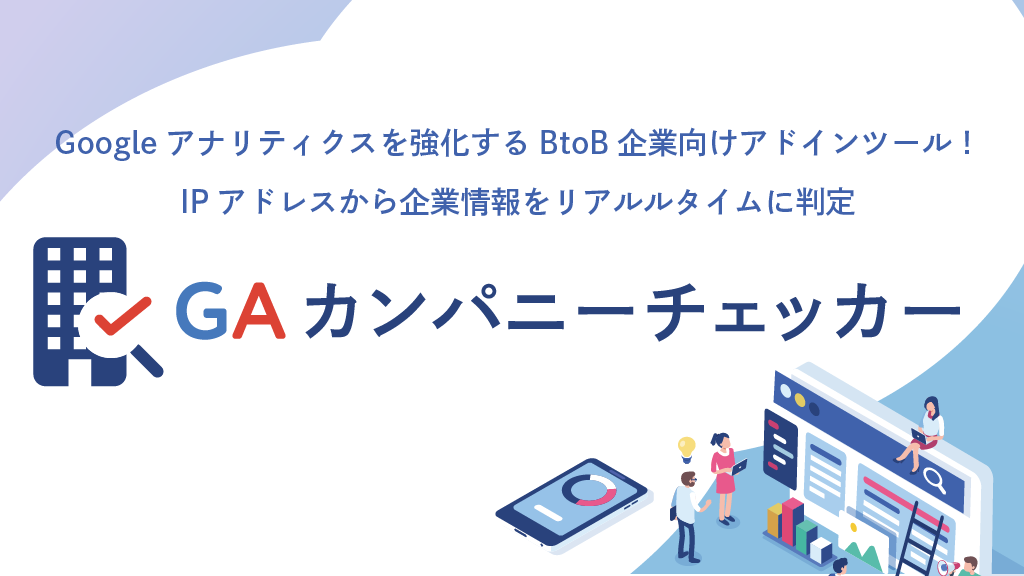 It is an add-in tool for BTOB companies that enhances Google Analytics (GA)!
Based on the IP address, you will be able to check on the GA which companies are accessing.
Turn your WEB site into a "1 to 1 compliant WEB salesperson."
You can grasp the accessing company from the GA simply by "tagging and setting GA" on the website. And we will realize a remarketing advertisement and LPO by company attribute.
Sales point
1
Extracting the approach company list
2
Creation of WEB improvement index utilizing corporate attributes
3
Google AdWords Remarketing Ads by Company Attribute
4
LPO by company attribute (Switching Landing page)
Price
Initial Cost ¥10,000(+tax)
Monthly fee ¥9,000(+tax)
optional: Setting proxy fee ¥50,000(+tax)
※The First month is free, we charge from 2nd month.
About inquiry / application
Please contact us after writing the product name from the form below.