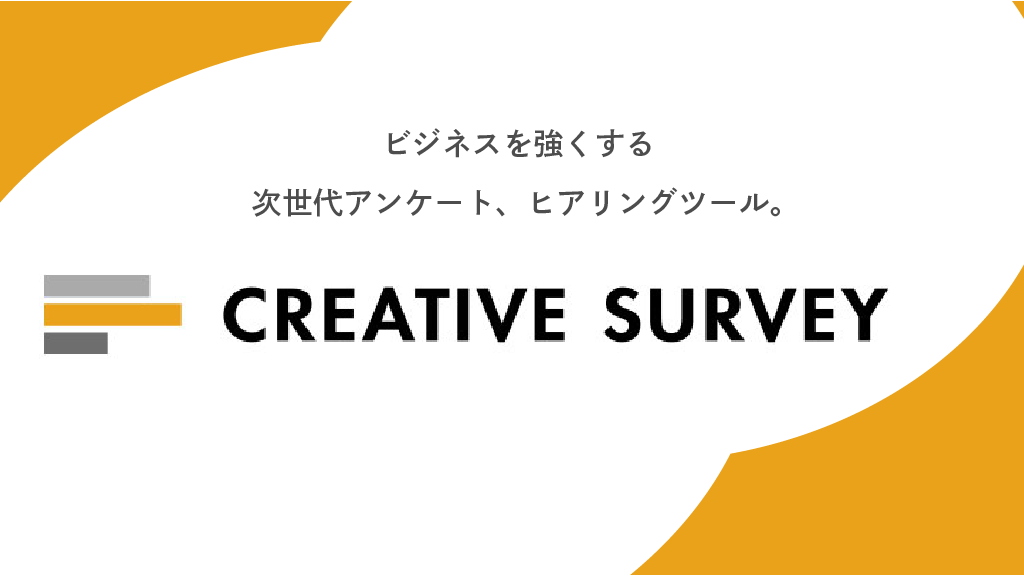 Next-generation questionnaire service "Creative Survey"
You can easily create a questionnaire, customize the design, distribute it, and it will be automatically totaled.
"I want to ask customers how satisfied they are"
"I want to do an event survey"
"I want to conduct a survey within the company"
"I want to do research on consumers"
"I want feedback on web services and apps"
At such times, you can easily create a survey online.
The results are automatically tabulated and graphed.
By not only looking at the user's behavior through access analysis but also by directly hearing with the customer, let's acquire feelings and insights that do not appear only in the behavior.
Also,
"I want to create ranking content"
"I want to vote for popularity"
"I want to use it for blogs and articles"
"I want to make PR data"
Questionnaires and surveys for creating such content are also possible.
This is a survey tool that can be used in a wide variety of ways, not to mention regular surveys, and is the first step to knowing your customers.
Sales point
Usually 300,000 monthly fees are the norm for ordinary professional survey tools, but creative surveys are available from 80,000 a year.
2
Design that fits the brand
By design customization, you can set a design that fits your brand. In addition, it is compatible with multiple devices and supports smartphones
Price
Initial fee: 0 yen (excluding tax)
Annual fee: NAVY plan: 80,000 yen (tax included)
ULTRAMARINE plan: 200,000 yen (tax included)
About inquiry / application
Please contact us after writing the product name from the form below.