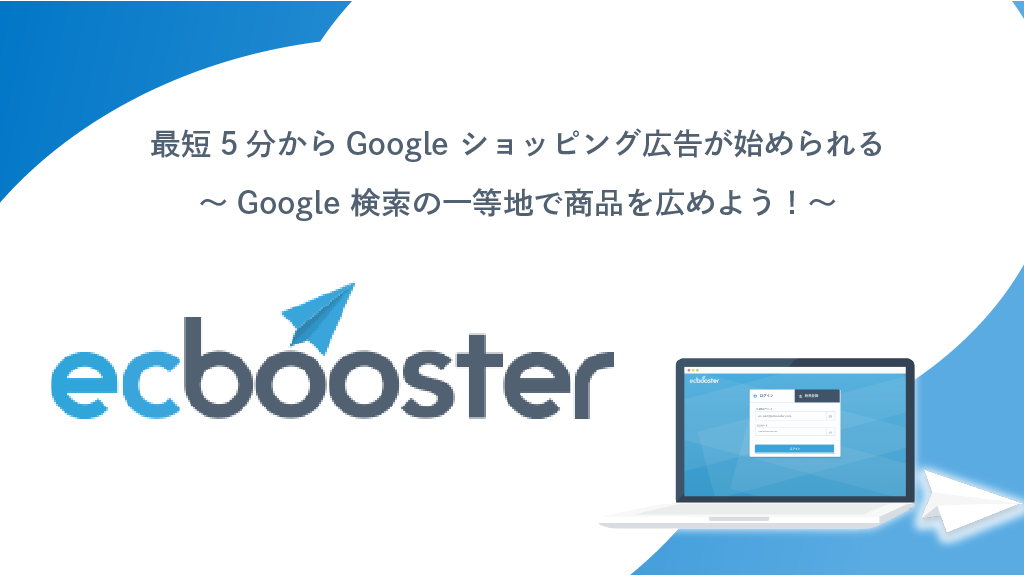 EC Booster is an automatic operation tool for "Google Shopping Ads" that allows you to place products on the top of Google Search.
You can promote products on mail-order sites where you can find the most people on the Internet, the top of Google search, and increase access and sales.
EC Booster has very easy initial settings and automated advertising operations, so there is no need for introduction support or continuous follow-up after operations start. Let EC Booster's Customer Success Team take care of everything.
Partners and mail-order sites will have time to work on measures to increase sales!
Feature
1
You can place your company's products at the top of Google search, which EC operators are paying attention to.
2
EC Booster does all the setup and operation of Google Ads.
3
The service is provided by a professional Google Shopping ad.
We have a high level of support, so customers' satisfaction is high and our partners can easily introduce us.
4
Provides trend reports for ad distribution that can help you to improve your site.
5
There is no minimum contract period, fixed initial fee, or monthly fee.
Price
Budget minimum per day is ¥1,000 (approx. ¥30,000/month)〜
You will only be charged for the actual advertisement delivery.
Initial fee and monthly fee: N/A
About inquiry / application
Please contact us after writing the product name from the form below.