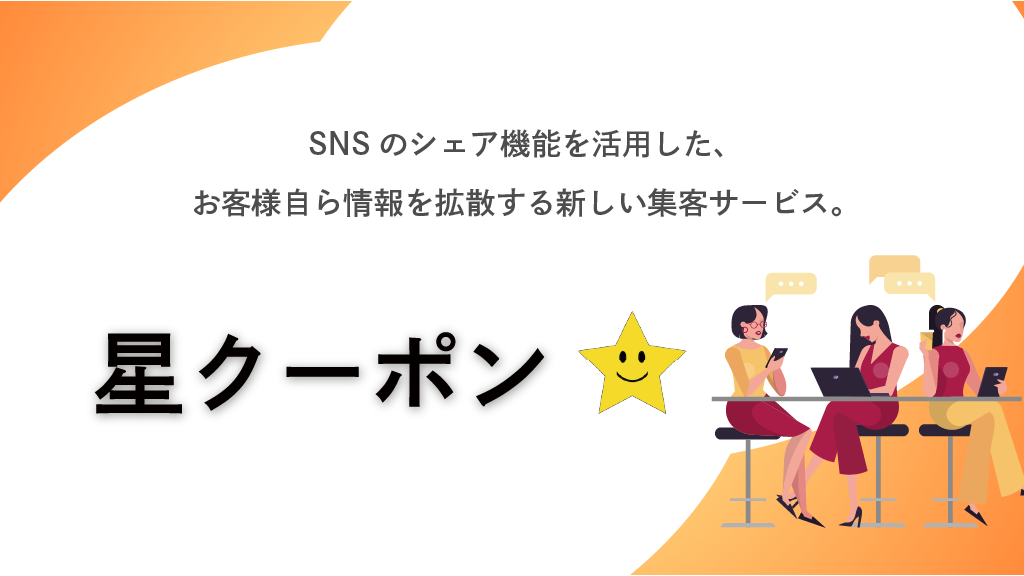 Customer A spreads information about shops and events to his friend B on SNS.
After spreading to a predetermined number of people (expressed by the number of stars), Mr. A will receive a campaign privilege and can use it on the spot.
If Mr. B who knows the advantageous information tells Mr. C next, Mr. B will also receive benefits.
Mr. A who wants to use the privilege will be charged 500 yen once when visiting a store or a place.
Since it is a performance-based reward type that charges only when you visit a store or a place, no unnecessary costs are incurred.
If there is no initial fee or monthly fee and the contents of the deals are attractive, we will let you know freely.
Sales point
1
Initial Fee and Monthly Fee is free. No running cost required.
2
Used on SNS around the world. Available in over 100 languages such as in English, Chinese, Korean and so on.
Price
When the customer comes to a store or a place and presses "Use coupon" on the smartphone "Star Coupon" application, 500 yen (tax included) will be charged. Initial fee and Monthly fee is free.
About inquiry / application
Please contact us after writing the product name from the form below.