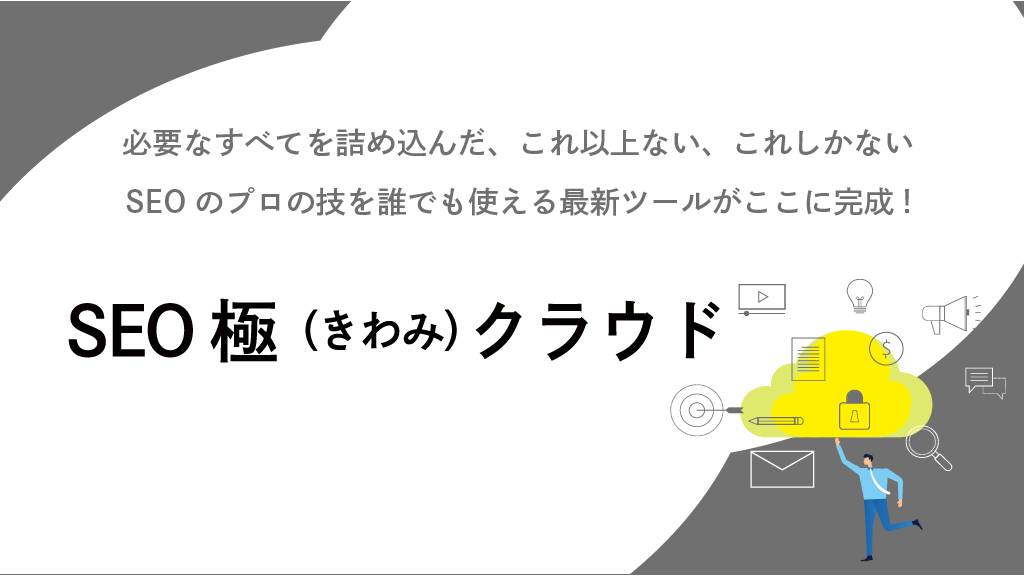 SEO software that responds to the voices of users and provides services with full satisfaction!
Its name is "SEO Kiwami Cloud"!
Perfect for content marketing SEO!
An upgraded version of "SEO Master Professional", the strongest tool that JD Net Partners have loved for many years, is now available!
Feature
・Unlimited diagnostic URLs! It can also be used to create analysis materials to be submitted to clients.
・Updated the advice items by analyzing the behavior of google from the ranking trend of 200,000 sites.
・Pages generated with JavaScript can also be analyzed.
・Posting explanation videos and how-to-use videos for reading analysis results on each diagnostic page.
・Simple advice display that can be used immediately on each diagnostic page.
・Can be viewed on PC or tablet.
・Intuitive analysis results in the display.
・A user-friendly interface that can be used smoothly even if you are not good at using IT equipment.
・Even if you are not good at HTML and CSS, a convenient coding assistance function that shows the specific corrections.
・Complete support system. You can inquire by phone or Email about questions such as usage without additional charge.
・Regular holding of "Extreme Utilization Seminar" for users who will become even stronger in SEO.
Price
¥35,000/month (+tax)
Minimum usage term: 6 months from the day of contract started
About inquiry / application
Please contact us after writing the product name from the form below.