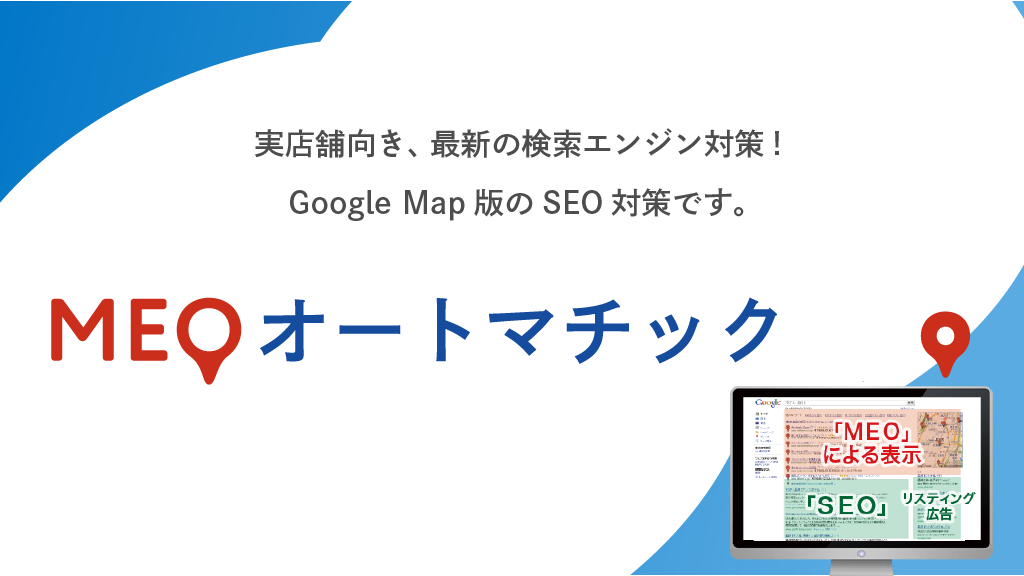 "MEO Automatic" is a Google Maps version of the SEO tool. It is a map version of SEO measures that displays a red pin on the map when you search on Google and displays location information and store information. A tool that is said to be more cost-effective than ordinary SEO measures is "MEO Automatic".
Application example
Since the search results are based on the specific search keyword "region + type of industry" and needs, the average CTR is 3-8%, which is a higher click rate than listing advertisements, and marketing that is specific to the region is possible. In particular, restaurants, professionals, tourism, lessons, and franchises at multiple stores nationwide are matched.
If you search for "Shibuya+Ramen," you can easily use a service called Google Place, which displays the location and store name with something like a red pin on Google Maps. Maps are the mainstream for search results on smartphones etc. Therefore, it is effective for attracting customers to stores, and we can expect an increase in customers and sales.
Feature
1
You can expect a higher effect than other WEB advertisements.
It is expected to have higher effects (CTR/cost-effectiveness) than SEO and listing advertisements. It is said that the CTR of general listing ads is 0.8% and the basic SEO is 1 to 4%, but MEO has a CTR of 3 to 8%.
2
Effective for smartphones
Smartphones preferentially display Google Maps, so it can be said that it is easy to connect to inquiries.
In addition to the low cost, we also offer Google map registration agency and place page consulting within the cost.
Price
| | |
| --- | --- |
| Initial Cost | ¥10,000 |
| Monthly cost (Contingency Fee type) | ¥37,200 |
※ During a normal Google search, you will be charged at the timing displayed in A to G of the MAP display part. We will take measures against 4 keywords, but if 1 keyword is displayed, it is a target for achievement.
※ tax is not included
Main function
・Higher SEO effect than WEB advertisement
・Highly compatible with smartphones
・It can be implemented at low cost
・Google map registration agency, place page consultation also includes the cost
About inquiry / application
Please contact us after writing the product name from the form below.