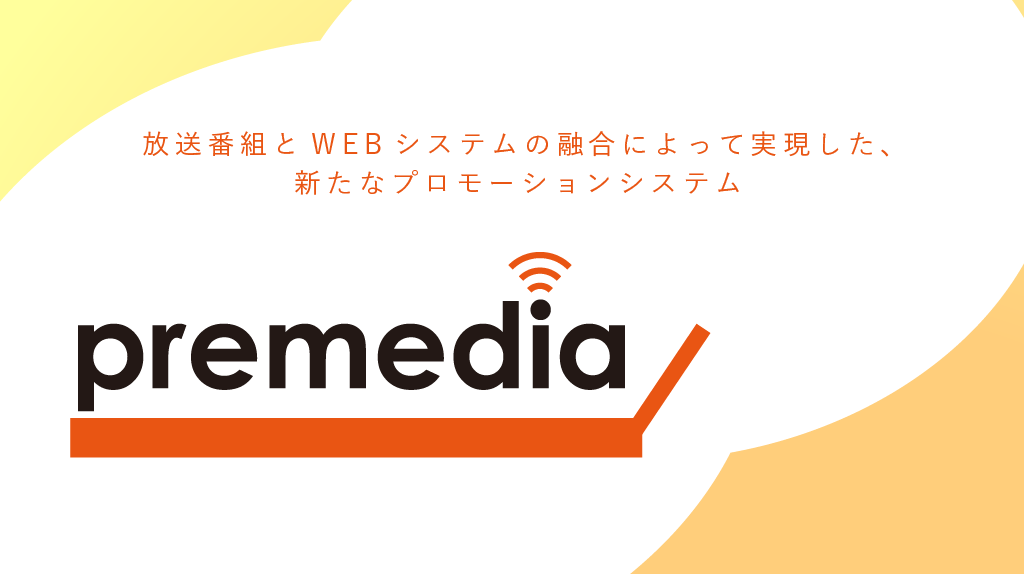 Premedia is a radio advertising and Product PR service of the success reward type.
By using broadcast media, advertisers can not only provide a wide range of products and services but also attract dedicated sites to capture big data and customer information.
Strengths
1
High affinity with promotional planning
It is possible to promote products and services to many viewers in the program.
2
The high effect when working with the WEB
WEB solicitation enables the research of the company, the product, and the service, and the customer information can also be acquired, and the 2nd order promotion becomes possible.
3
Audience attraction effect
You can set up a campaign/gift corner in the program to increase the new audience.
4
To secure new sources of revenue
From "Premedia", you can pay the broadcast usage fee of the gift corner by carrying out the campaign to the broadcasting station, it will lead to a new source of revenue.
5
Viewer Analysis Possible
By sharing the big data information obtained from the WEB, you can analyze the viewing characteristics of the program.
Performance
Otsuka Foods Co., Ltd. / Marukome Co., Ltd. / Takashimaya Co., Ltd. / Tanita Co., Ltd. / Sharp Co., Ltd. / Chidoriya Factory Co., Ltd. / KING JIM Co., Ltd. / Asahi-Shuzo Sake Brewing Co., Ltd. / Krispy Kreme Doughnut Japan Co., Ltd. / Tokyu Hands Inc. / Daifuku Co., Ltd. (Asakusa Farm) / Narita Yume Bokujo / Tanaka-Aburaya etc. (as of April, 2019)
Available Broadcast Station
Program Tittle:Radio 2951 (Fukukoi)
Place: TOKYO FM "Music Bird Studio" (Hanzomon, Tokyo)
Date&Time: Every Sundays, 8:00pm – 8:55pm (55 mins)
Recording is scheduled every Tuesdays, 5:00pm-8:00pm.
Program Approved: Nippon Radio Personality Association (NRPA)
Program provision: Okagesama Design Co., Ltd.
Program content:
It is a program for the purpose of "local creation and local revitalization" that can transmit information from the local to the whole country to the national community broadcaster. In addition to the announcement of the music and gifts, we are sending a variety of information focusing on the guest performers.
In addition to the nationwide specialty products that were excavated by the program itself, wonderful presents that were prepared by guest performers, also we have received sponsorship from a number of companies.
Listeners across the country can access the "Radio 2951 (Fukukoi)" website and apply for a present.
For the present sponsors, it has become a "Japan-originated listener participation model program" that can be from various marketing, public relations, advertising (promotion).

Price
Please contact us for details.
About inquiry / application
Please contact us after writing the product name from the form below.