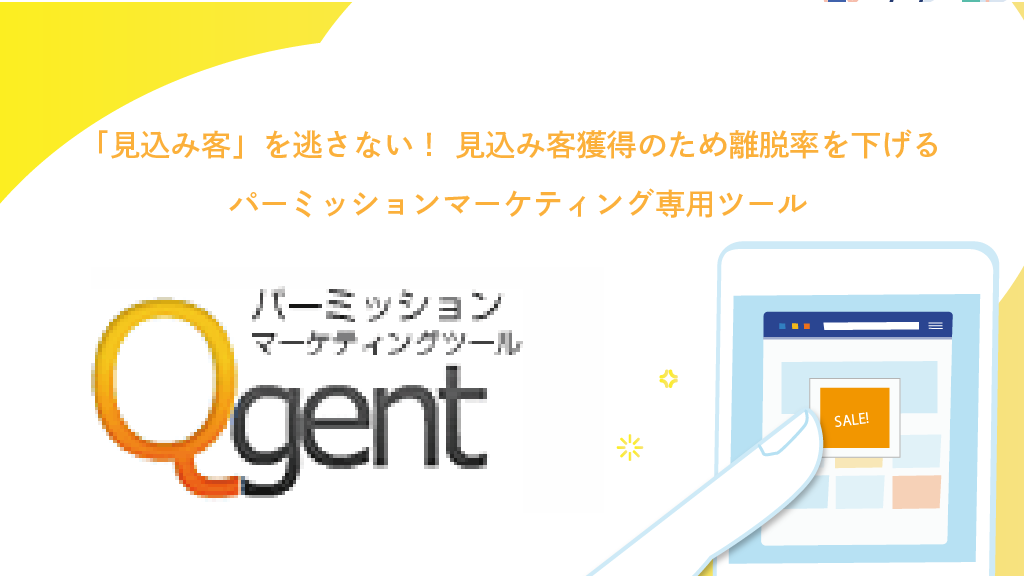 With "Qgent", don't miss out on "leading customers"! This is a permission marketing-specific tool that reduces the withdrawal rate in order to acquire prospects.
When you leave the page or click the close button of your browser, you can prevent the page from leaving and tell the visitor what you want to see by displaying the survey and campaign information in a separate window.
Application example
In order to increase the number of customers from the website using Qgent, you can clarify the improvement points of the site, such as displaying the questionnaire at the time of leaving and searching for the improvement points of the current site. By clarifying the points of improvement, it is possible to acquire more users and promote customization.
When users leave the page, there are "site close button" and "another tab". Targeting such user behavior, we will display the site survey in a new window. Targeting such user behavior, we will display the site survey in a new window. You can use it to improve the site. As another usage, after the purchase of the product, it is possible to further promote by providing the opportunity of cross-selling such as "This product is 30% OFF only for you".
Feature
1
Decrease the secession rate
It's almost as if you wouldn't be certain to "consider later". You can approach the site so that you can make a decision on the spot when you are feeling up.
2
Listen to customer feedback and reflect in service
Ask your customers what they think of your company. Based on that opinion, we can also use it to improve the overall service! You can use the points for site improvement.
3
Develop potential customers into customers
It has a high response rate and does not make you feel aggressive, and it is an effective marketing method for building a long-term friendly relationship between companies and customers.
Price
| | | | | |
| --- | --- | --- | --- | --- |
| Plan | Light | Standard | Premium | Mega Premium |
| Initial Cost | ¥29,167 | | | |
| Monthly Cost | ¥9,074 | ¥18,333 | ¥48,611 | ¥72,917 |
| Display pattern | 1 | 3 | 10 | 20 |
Main function
・Survey function, Display campaign information
・Display effective information when leaving the site
・The management function that can manage questionnaire responses
・The simple interface just for account settings
About inquiry / application
Please contact us after writing the product name from the form below.