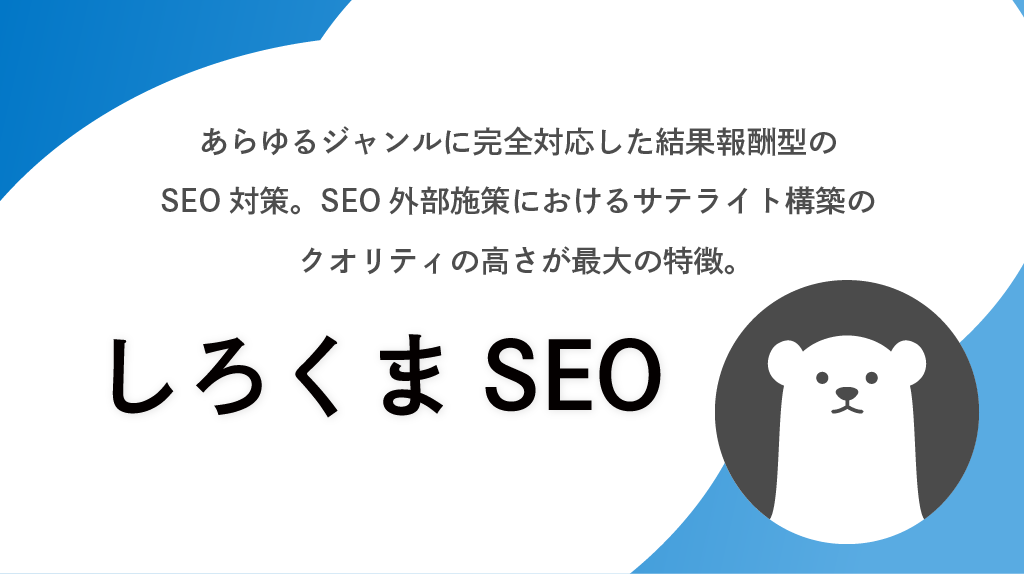 A performance-based SEO service.
We aim to rank higher in the search ranking by installing a minimum number of powerful external links.
It is a service that will be charged for the first time when it is displayed in 1st to 10th place.
Regarding a ranking acquisition, we will provide a unique management screen.
You can easily check the flow until billing.
Sales point
1
Building a very high-quality satellite site
2
Approximately 40,000 media owned more than 3,000 IP servers, more than 60 writers
3
75% of keywords are within 10th position
4
Complete achievement reward type
If it is not displayed within the 10th place, no costs will be incurred.
Price
Initial fee (Contract fee・Monthly fee):Free
Cost (Maximum billing amount):Estimate each time (about 2 business days)
The minimum contract period is 6 months after the start of billing.
After the minimum usage period, it is a renewal contract every 6 months.
※ To cancel the contract halfway, you have to pay the maximum billing amount for 2 months.
About inquiry / application
Please contact us after writing the product name from the form below.