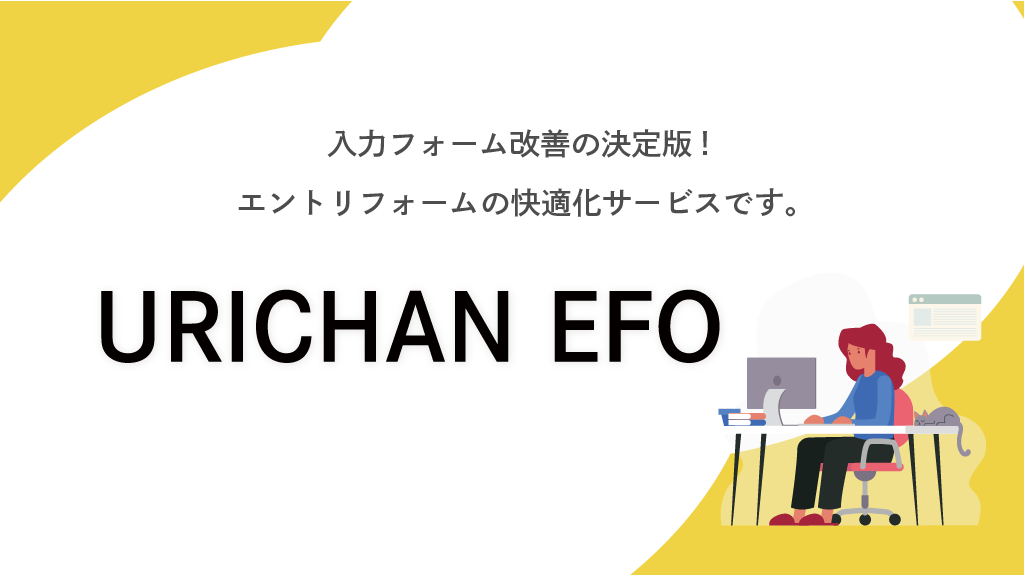 Did you know that typically 7 out of 10 people in the input form have suspended membership registrations and material requests? I'm feeling frustrated on the form and I've been interrupted. The introduction of URICHAN EFO will increase the success rate of forms by 130%. (200%-300% cases also)
Entry Form Optimization is Entry Form Optimization.
It is a mechanism that assists input in order to reduce the user's input work in the entry form with a high withdrawal rate.
If you enter the kanji of the name, the reading will be automatically entered, or if you enter the zip code, the address will be instantly entered. Generally, a mechanism such as displaying a message to display is given.
Feature
1
Just add a simple tag and you're ready to go
Our support team will follow you even for complex forms.
2
Can be customized upon request
Customization of tracking function and management screen, server installation are also available.
3
Cooperation such as withdrawal prevention and customer tracking is possible
4
You can verify the effect on the management screen
Price
Monthly 30,000 yen ~
Please contact us for details.
About inquiry / application
Please contact us after writing the product name from the form below.