3 services to comprehensively support the strategic activities of enterprises
"Strategic Planning Services" for effective strategic design.
"Strategic Product Service" that supports the realization of this vision by producing video, WEB, event, graphics, etc.
In addition, "Strategic Solutions Service" for system design, strategic tool selection, media, etc., which underpins various activities of the company.
By providing these 3 services, we will lead to solving corporate issues.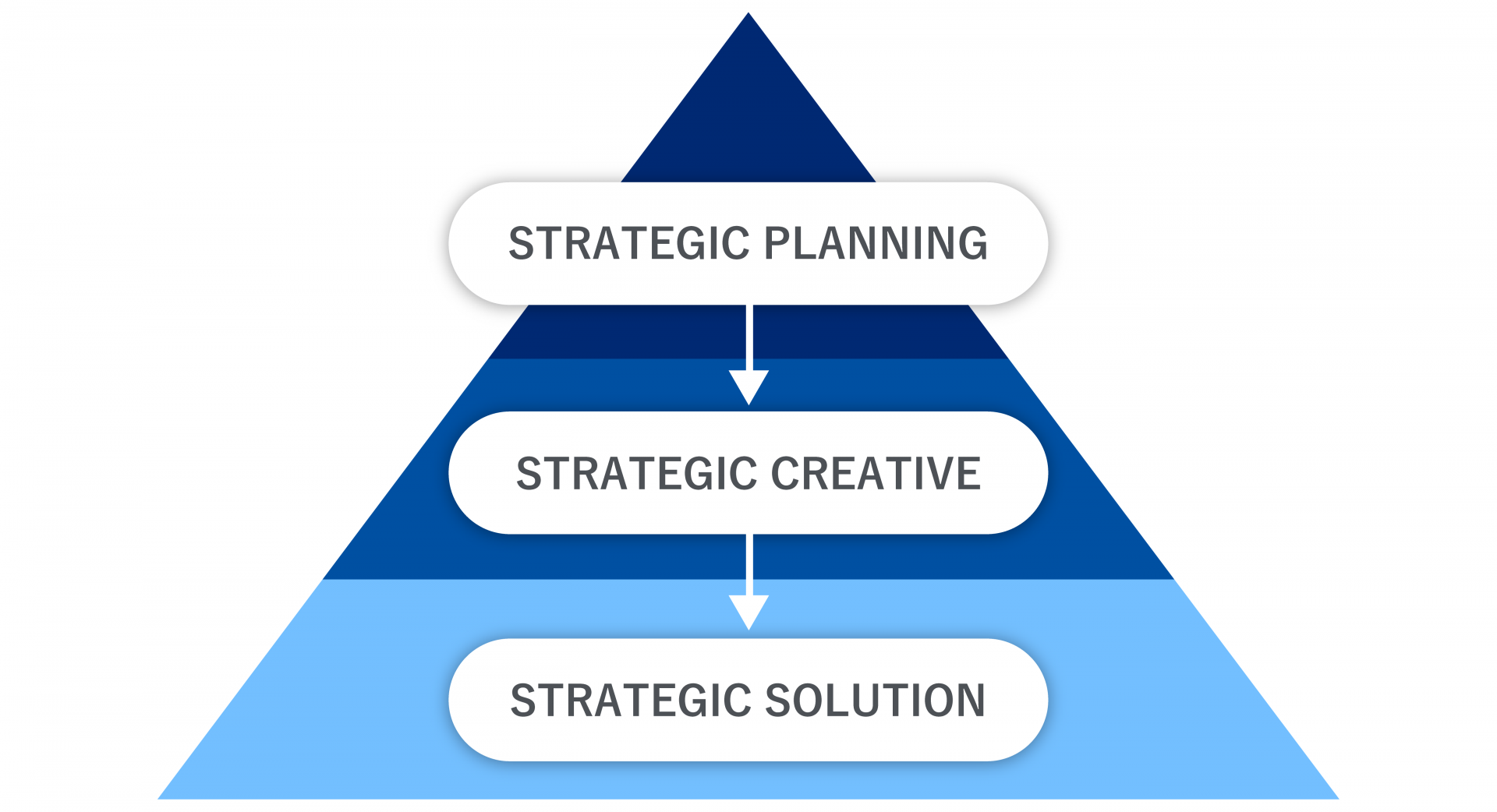 Service overview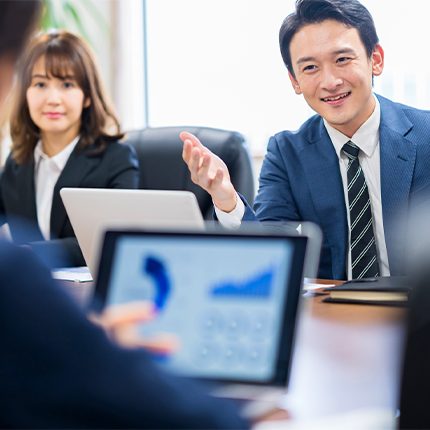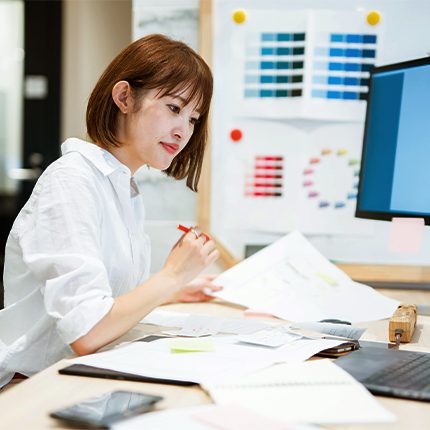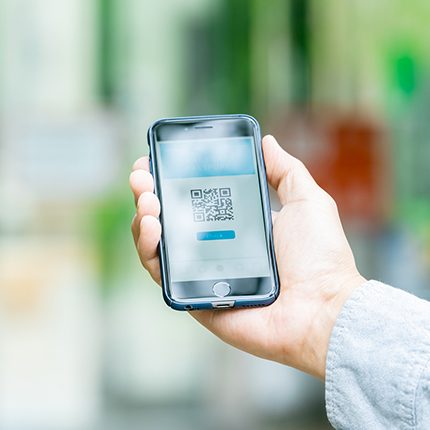 How to interact with customers
When a project is underway, the relationship between the client company and Strategicpartners Inc. can take the following two forms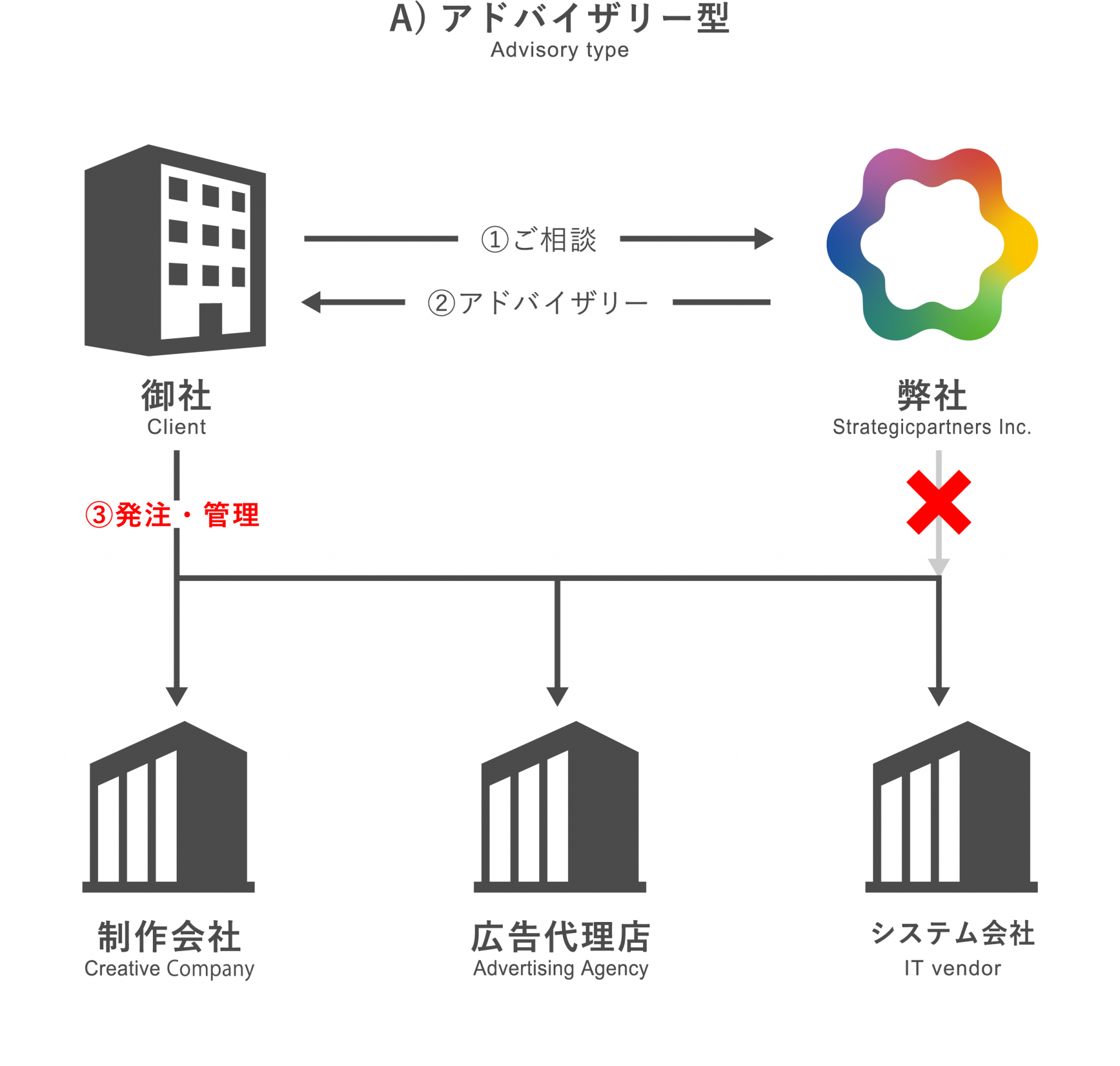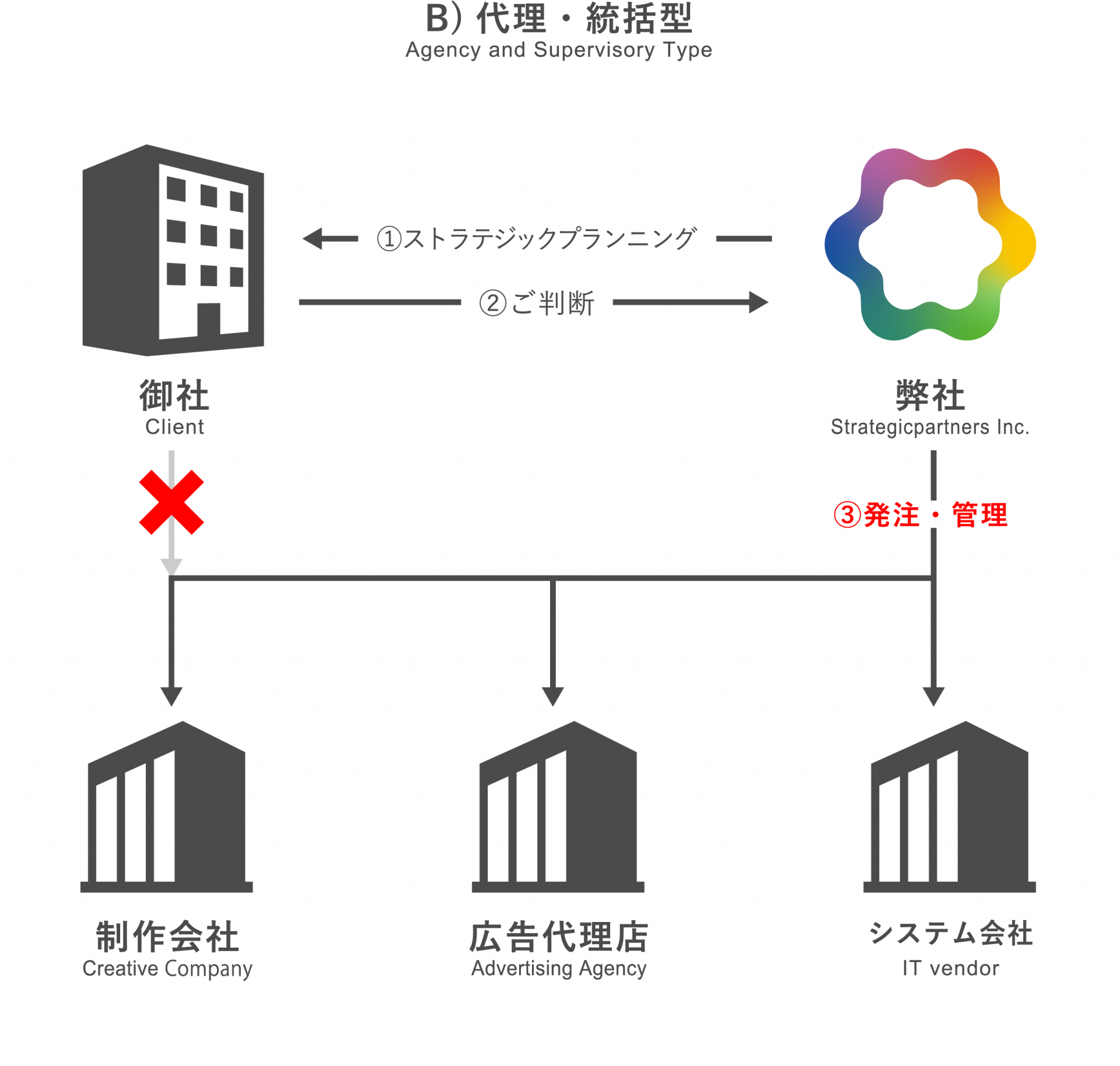 A) Advisory type
As a partner of the client, we provide advisory services according to the content of the consultation. Advisory services range from strategic planning for the entire project to advice on control of outsourcing companies to which orders are placed. The client company is responsible for making decisions on the overall project and for placing and managing orders with outsourcing companies.
Client Benefits
FB with a bird's eye view of the project as a whole, and to supplement any omissions.
Enables the use of production companies, advertising agencies, etc., with which the company has a relationship.
Customer Disadvantages
Project management is time-consuming.
(Everything from the entire project to detailed decisions and management of instructions for production must be done by the client company.)
B) Agency and Supervisory Type
As a partner of the client, we coordinate the project from a parallel position. We handle not only the strategic planning of the entire project, but also the design of creative production and the ordering and management of production companies and other necessary partner companies.
Client Benefits
Strategic Partners will take the initiative in providing a bird's eye view of the entire project, supplementing any omissions, and managing the production, etc., so there is no need for the client to take the time and effort.
The above is also available for those who are new to the company and have some concerns about their experience.
Strategic Partners can work with you even if you do not know how to make or revert requests for individual productions.
Production is possible even without connections to production companies or advertising agencies.
Customer Disadvantages
Margins are incurred for direction and progress management of productions, etc.
It may not be possible to use existing production companies or advertising agencies.