2021.08.26
We interviewed Mr. Keiji Fujii, President and CEO of Rosette Co., Ltd., about his relationship with Strategic Partners and the evaluation of the company.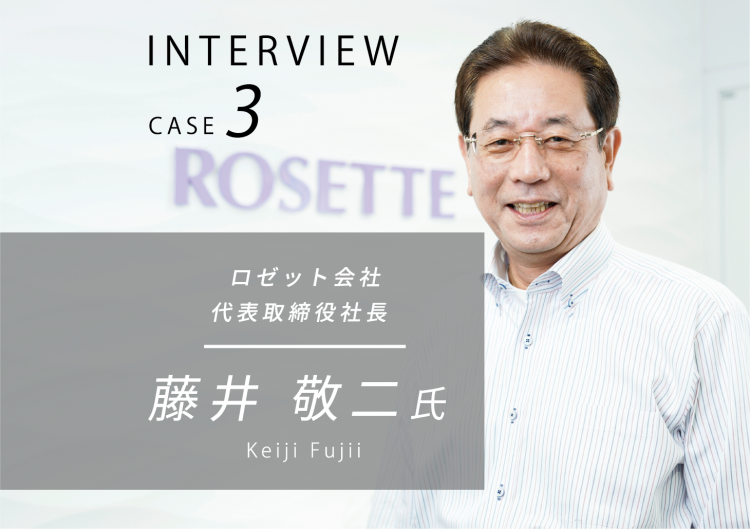 Friendly partner with theory and experience
ROSETTE Co., Ltd. Business introduction
This time, we interviewed Mr. Keiji Fujii, President and CEO of Rosette Co., Ltd., about his relationship with Strategic Partners and the evaluation of the company.
Founded in 1929, Rosette Co., Ltd. is the first cosmetics company to introduce creamy facial cleansers and is one of the top manufacturers in the facial cleansers category.
There are many reasonably priced products, so I think many people have used "ROSETTE Face Wash Pasta" and "Rosette Gommage" once.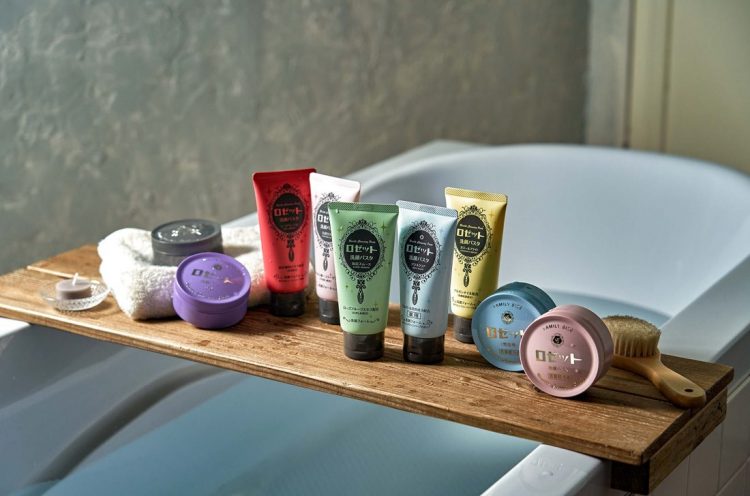 Rosette Co., Ltd.'s business is the manufacture of skin care products and make-up products, over-the-counter sales and mail-order sales in Japan and overseas, and the manufacture of products sold at clinics such as dermatologists and OEMs.
 
Rosette Co., Ltd. has solid basic research. In addition, they are pursuing "genuine product making" by conducting material research jointly between industry and academia, and actively making presentations at academic conferences with dermatologists as advisors.
Interview
Relationship with Strategic Partners
[Encounter] I thought that change was necessary to make the company bigger
 
Based on my knowledge of working at a make-up maker after becoming president of Rosette in 2011, I have taken various measures such as "expansion of product lineup", "promotion", "production system" and "sales method".
 
However, when sales doubled, I began to feel that "this is the limit if the current method is used."
 
I thought there would be no next leap unless I changed my business model. I wanted to ask a consulting company for consulting in order to make a difference in the company. Then our executive introduced us to Strategic Partners. The relationship started from there.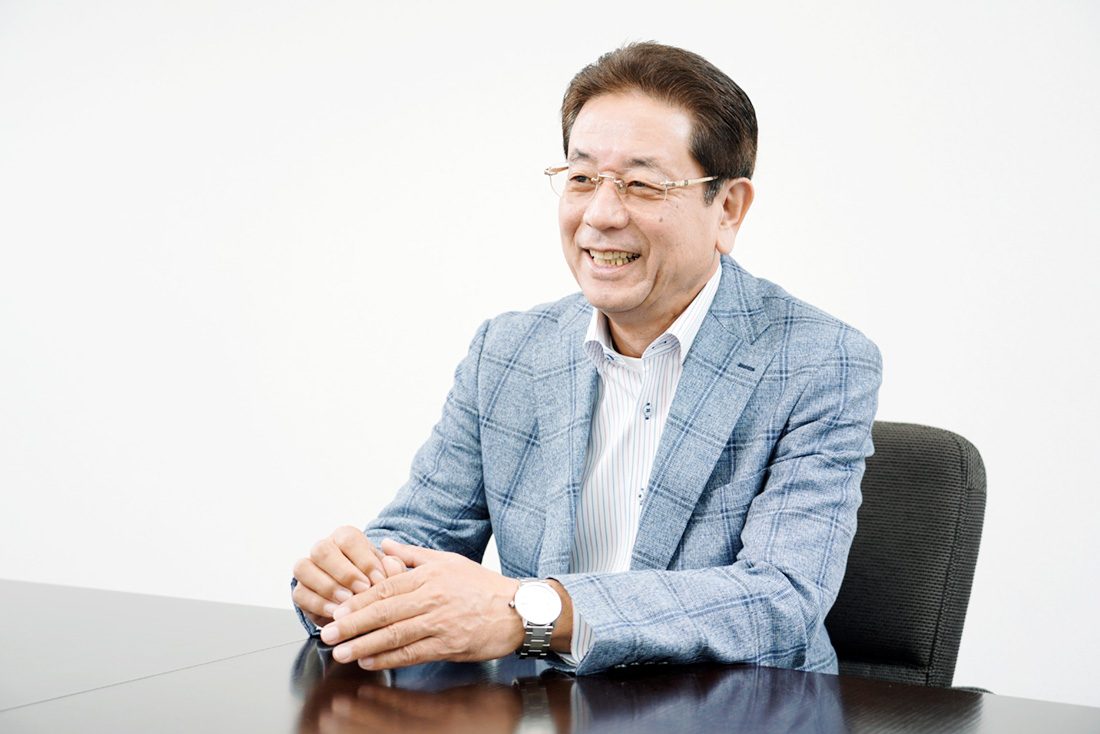 [First project] He suggested what he needed, "Before that …"
At first I talked about how to change the business model, but I was advised that if you want to change the business model, you should first motivate your employees and do corporate branding.I wanted to improve the skills of my employees, so I decided to do corporate branding (corporate branding and inner branding) involving all employees as the first project.
To formulate a corporate brand, we gathered project members from various departments such as manufacturing, sales, marketing, and general affairs. We exchanged opinions across departmental boundaries.
Projects carried out by ordinary consulting companies tend to be "employee education."
When Strategic Partners implemented the project, employees could more easily think about what the brand was. "What kind of soft drink do you associate with when you are thirsty?" Thanks to that, it became a project that each employee thought and moved.
 
Eventually, the project members formed a team and gave a presentation to all employees. All employees voted to determine the corporate slogan.After that, I also made a brand book and used it for employee training. Every month, employees give a speech about what they felt when reading the brand book.
 
I think that employees cannot move unless they are convinced. Strategic Partners feels that they have created a place for employees to "run the company voluntarily."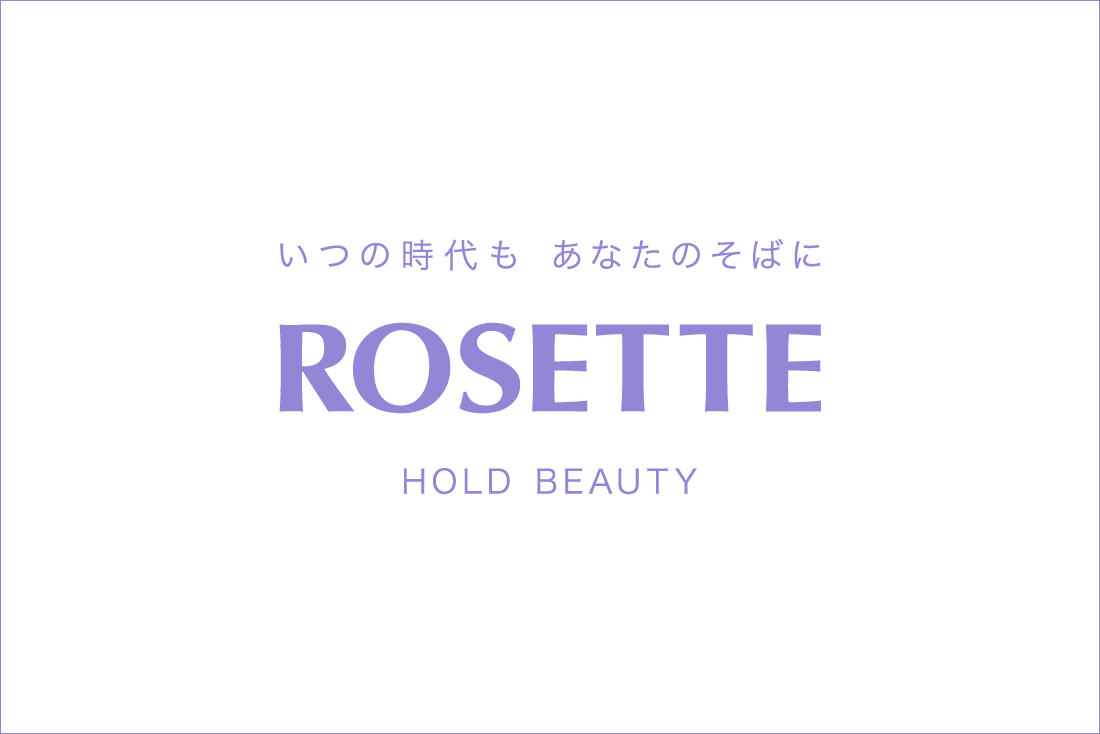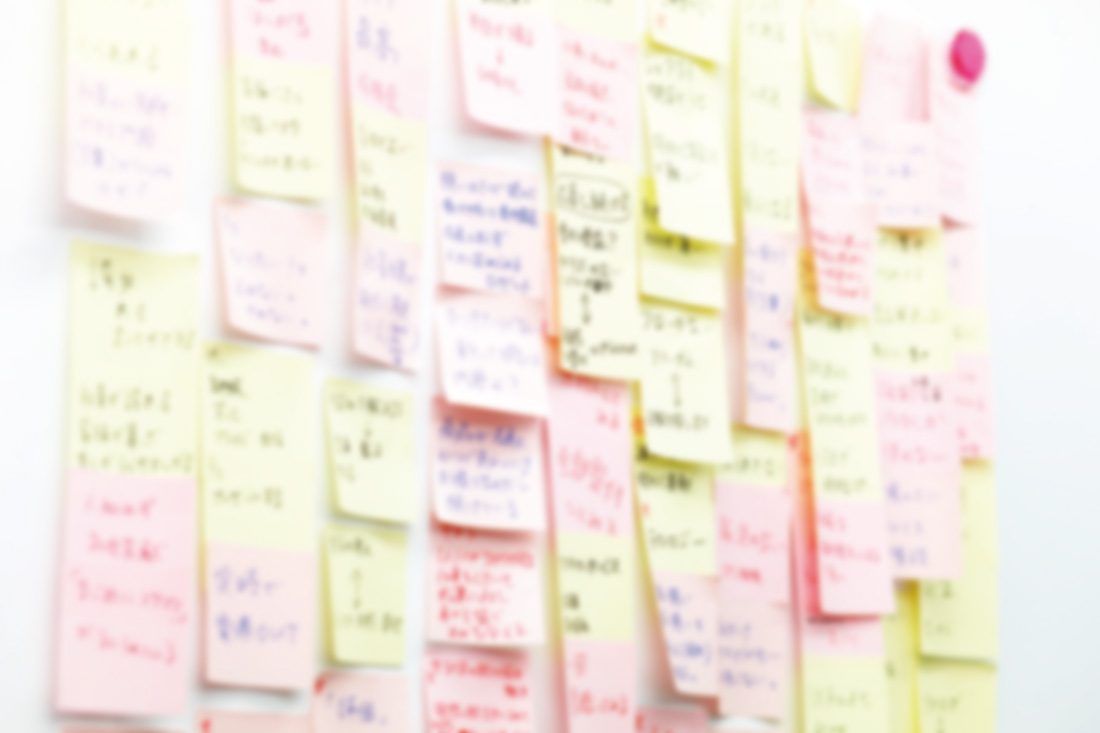 [Currently] With the construction of a new business model, expectations from customers have increased.
After that, we will have them attend several in-house meetings so that dealers and customers can act with an interest in rosettes from the conventional sales proposal type (clockwise) business model. We received proposals for a "counterclockwise" business model and built it.
When I received the proposal, I could imagine for myself that the counterclockwise business model would work, such as "sales should be like this" and "promotion should be like this".
As expected, the results were correct, and I feel that the expectations of the business partners who sell the products have increased.
We consult with Strategic Partners about mail order and strategy. In addition, we continue to have relationships with Rosette Co., Ltd. in various ways, such as designing EC sites, creating recruitment sites, and ordering individual items such as tool production.
Strategic Partners has both theory and experience
I think there are two strengths of Strategic Partners: "having a theory" and "experience in a production company / advertising agency". 
 
I have a corporate management scheme "6e" that has been proven to be effective in proof-of-concept experiments, and on the contrary, I know the in-depth part, such as the purchasing behavior model that I often hear is unfounded, so I can talk with confidence. And I think it's convincing. 
 
Also, because I have experienced promotion of various companies, I know how to assemble the promotion and where to pay attention to the advertising agency and production company as the orderer and how to handle it. .. 
 
In fact, I have been asked to join the selection members of an advertising agency and give me real advice. In each case, I was able to carefully talk about the grounds and precautions many times, so I think it was also an education for employees.
I would like to recommend Strategic Partners to companies that want to take on new challenges.
Strategic Partners is recommended for companies that want to take on new challenges. 
 
As was the case with our company, I think it's much better if you want to make heavy and big changes than if you want to make small improvements, because you can get suggestions from various directions. Because you are looking at various industries, you will see successes and failures, and I think that you will be able to receive suggestions based on the causes of failures.
I want to be a "10 billion company" with a strong presence
Rosette's goal is to be a 10 billion company.
With the support of various people, I feel that the potential of 10 billion companies is now visible. I think Rosette already has a presence in the face-wash category, but once it becomes a 10 billion company, it should have a presence in the cosmetics industry. By doing so, I think that employees will be able to take even more pride in the company and work. In addition, I would like to become a presence that attracts the attention of customers and business partners as "I will do interesting sales promotion."
Also, as a manager, I think that management will be stable only if there are multiple pillars of business, so I would like to pursue that.
 
Especially in the midst of the corona disaster, I feel that the changes in the market and the purchasing behavior of customers have become more drastic. I think that the company will continue to grow as each and every employee is sensitive to such changes.
And I want our customers to think that we are a company that gives us a sense of security by making "essential products."
At Rosette, we do both negative care (solving skin problems) and positive care (improving skin), but what we want to do is "skin" and "skin problems" may be narrow in scope. I am thinking. 
 
If you lose one leg and put on a prosthesis, your life will change and you will participate in the Paralympics. There are actually people who have changed. I wish I could do that through cosmetics.
The analogy is extreme, but I want our customers to be confident that "I have changed my life and became positive when I encountered Rosette products."
I think Rosette and Strategic Partners will grow bigger and bigger in the future. I feel like a group company, so I hope that I will continue to be friendly!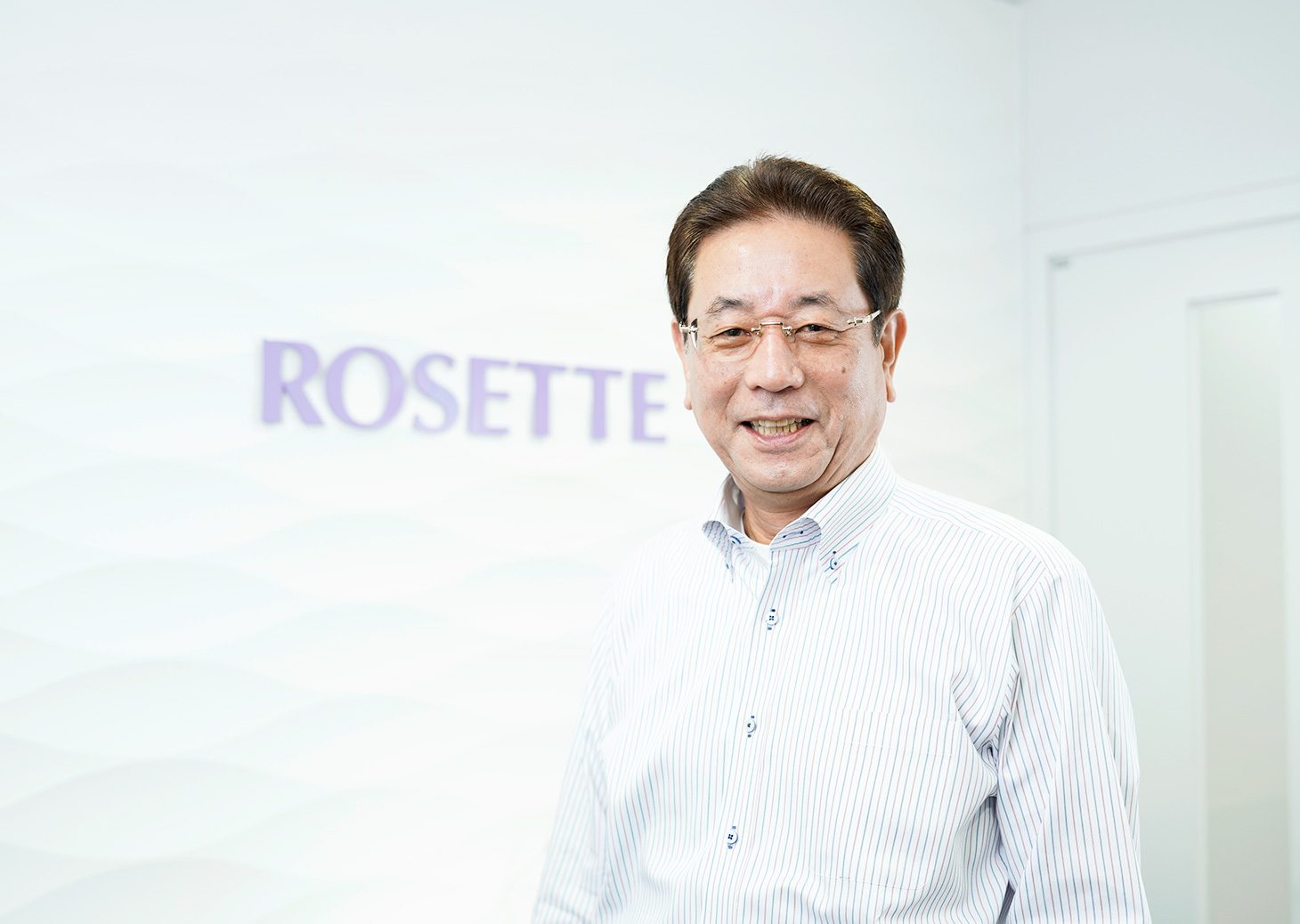 Company Profile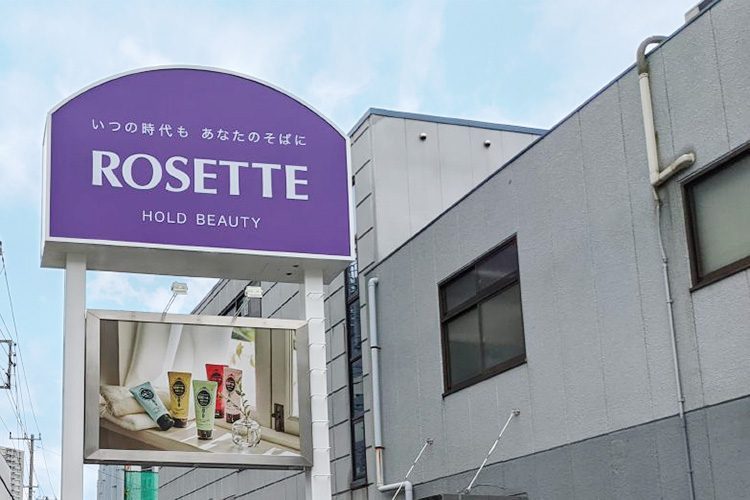 ROSETTE Co., Ltd. 
 
[Head office/Factory]3-26-10, Higashishinagawa, Shinagawa-ku, Tokyo, 140-0002, Japan 
 
[Tokyo office]Minamishinagawa N Building 6th and 8th floors (front desk),2-10-2, Minamishinagawa, Shinagawa-ku, Tokyo 140-0004, Japan