2020.05.07
Pathfinder Co., Ltd. to Yoshihide Muroya, Representative Director Relationship with us and company evaluation I Interviewed about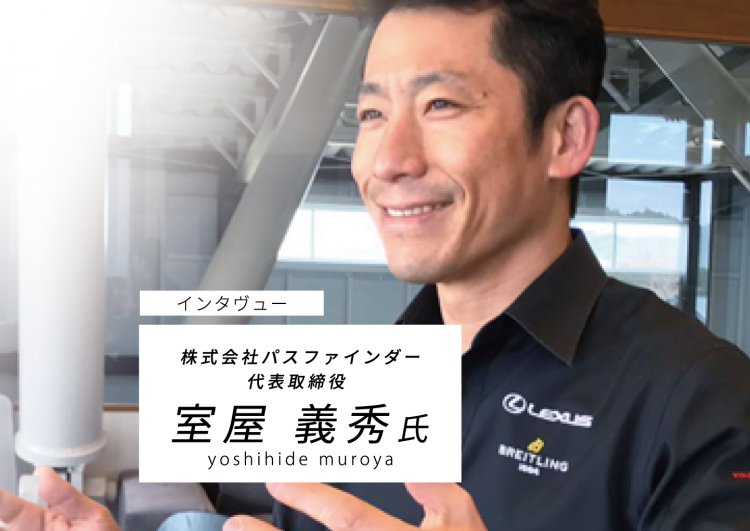 Ideal business model that can be one-stop from strategic design to production and implementation
Pathfinder Co., Ltd. Business introduction
Through aviation businesses such as sky sports and air shows, we are based in Fukushima to achieve the corporate philosophy of "bringing people and the sky, creating excitement and the future."
Yoshihide Muroya, who achieved the overall victory in 2017 at the world's fastest motor sports "Air Race", will be the representative.
Utilizing our wealth of experience both domestically and internationally, we are developing businesses that create the future through the development of domestic aviation culture and industry.
We interviewed Pathfinder Co., Ltd. President Yoshihide Muroya about the relationship with Strategic Partners and the evaluation of the company.
Interview
Relationship with Strategic Partners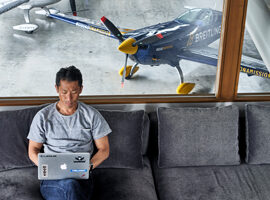 ~Market Development/Establishment of the Company~
Around 1998, we started working with Strategic Partners (predecessor company). Initially, I was a partner who worked together to produce events/videos, but considering the establishment of "Pathfinder Co., Ltd." company in 2000, I would like to ask business consulting work from the beginning toward the establishment. I was asked to design it together.
In Japan, we have a wide range of ideas and planning, from the formation of the company's core philosophy to business planning, toward the challenge of newly establishing a "(non-transportation) civil aviation business" with few cases. I was asked to work together and assembled together.
In the first place, it was a business where I did not know if there was a need, and what should I do in a business area where a market does not exist? There were a wide variety of diverse requirements, such as creating business content, developing business menus, setting prices, fostering business awareness, developing markets, etc. By strategically building each one, we were able to establish a company in 2000.
The purpose is not to establish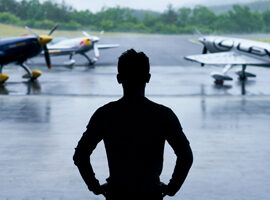 ~Supporting companionship~
The goal is not to establish a company but to achieve the philosophy, and it is necessary to have a strategy and implementation to go there. Established and finished. I don't think there was a relationship that would break the relationship with.
Even after the establishment, we promoted ideas for market development and their implementation.
We also carried out specific activities such as strategy preparation, branding, website creation, preparation for market formation, partner recruitment, sales, event production and implementation. Beyond the framework of consulting work, both companies will work together to promote business growth, exactly because it is a company that can comprehensively execute strategies, such as a consulting company, an advertising agency and a production company, I think these things went well.
Various consultations and decision-making are quick, and sometimes there are differences in opinion and way of thinking, but I think it was good that it was a strong and close relationship that we can discuss carefully and lead out measures that can be mutually agreed.
As a result, we have succeeded in creating a business that is extremely unique and unique to other companies, and in developing the blue ocean market.
At present, along with the increased recognition of the aviation industry through aviation sports, the number of partners and staff working with us has expanded, and we have been able to obtain a certain level of recognition from the market. We are advancing to a new phase by evolving businesses that cannot be imitated by other companies, with the business being "air marketing".
One stop where strategic will penetrates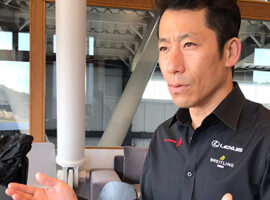 ~Evaluation~
As for the current scale of the company, the business design is well done, and it is fully considered how to deal with future growth.
In addition, it is considered that the quality of products produced has reached the quality required for this type of business, and the results have been sufficiently achieved.
I feel that Strategic Partners has an ideal business model that can be done in one stop, from strategic design to production and implementation. Because it is a one-stop service, it is thought that the thoughts and wills contained in the strategic design will be firmly transmitted to the outputs of design and events.
When considering future developments, Pathfinder is also increasing equipment and personnel in line with business expansion, so if Strategic Partners also has a system that can respond to the increase in production volume, It seems that the mutual benefits will increase.
What to expect from Strategic Partners
~Future~
The future strategic goals of Pathfinder Co., Ltd. are showing two major directions.
○ Promote awareness and development of aviation culture through air shows and air sports.
In addition to the above goals,
○ we will continue to promote education-related businesses with the aim of developing next-generation human resources, and link the construction of a new industrial structure where the trained human resources can work to Fukushima/domestic regional revitalization. I am thinking.
The two wheels of "human resource development" and "industrial building" place the "future creation business" that creates the future of Japan as a pillar of our strategy.
We hope to continue to develop and grow together with Strategic Partners in a strong bond.
In particular, the strategic goals of "human resource development" and "industrial building" are challenges that involve new business design, so we will make maximum use of the strengths of Strategic Partners, which can be promoted in one stop from strategic design to execution. , I look forward to working with you.
Company Profile
Pathfinder Co., Ltd.
Headquarters location: 1-33 Oshizai, Fukushima City, Fukushima Prefecture 960-0251, Fukushima Sky Park